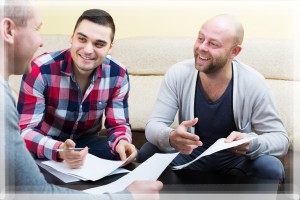 Come before Winter Men's Renewal Application
What: Pilot Program – Renewal for Men in Ministry
Where: Suan Bua Resort (Chiang Mai, Thailand)
When: June 20-24, 2016
Registration Deadline: extended until Apr. 30, 2016
** To view the list of applications already submitted and under review,
click here (list will be updated weekly)**
Renewal Information & Requirements – Please read carefully!
A Come before Winter Renewal is for any English-speaking (fluent enough to grasp the lessons with minimal help) missionary, minister, church leader, or other man who day-in-day-out accepts the responsibility of mentoring others in the church.
Participants must arrange their own transportation to the site of the renewal. Once you check in, lodging and meals will be provided free of charge. You will need to bring spending money for additional expenses such as snacks, shopping, or special offerings at the resort.
The renewal and all accommodations are at the Suan Bua Resort in Chiang Mai, Thailand (http://www.suanbua.com). We will provide double-occupancy rooms. Bring comfortable clothing, a notepad, and your Bible. Other materials will be provided.
To respond, fill out and submit the application form that follows this information. Space is limited to 42 participants, and you will be advised when your application has been reviewed and accepted. Direct any additional questions to our registrar at

[email protected]

Plan to arrive at Suan Bua Resort after lunch on Monday, June 20, 2016. Registration will begin at 2:30 p.m. Come before Winter will pay for lodging Monday through Thursday nights.  All participants will check out after lunch on Friday, June 24, 2016.
Participants must be present when the renewal begins at 2:30 p.m. on Monday, June 20, and must remain for the entire event, until 1:30 p.m. on Friday, June 24. We do not accept registrations from those unable to commit to the entire program. All sessions, including the first and final events of the renewal, are significant to the program. We cannot begin until everyone is present, so we thank you in advance for making the appropriate travel arrangements to ensure your full participation.
Because spaces are limited, we must maintain a strict cancellation policy. When you return this survey, you are indicating your understanding that by canceling this reservation after April 30, 2016, you will be billed for expenses incurred on your behalf by Come before Winter. This will be at least $750.00, depending on the date of your cancellation, as Suan Bua Resort does not allow cancellations to our contract after that date.
To continue with registration, click here.